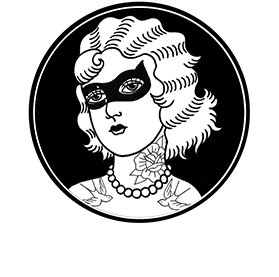 Piercing
We have many years of experience with piercings and are also there for you in concerns of after treatment. For each customer, a consent declaration is required, which can only be completed personally in the studio. Minors are pierced only with the consent of their parents. The minimum age is 14 years!
DON'T FORGET YOUR ID!
Piercings are done with sterile titanium or PTFE jewelery only, and sterile work material.
Earlobe pierced, not shot | 35€
Pair of Earlobes pierced, not shot | 60€
Ear Cartilage, Septum, Nostril, Lip, Frenulum, Eyebrow, Nipple, Tongue, Belly Button | 60€ each
Intimate | from 70€
Attention: We do not do cheeks or piercings in the area of the neck or spine.
Appointments
You can contact our professional piercer Kathy for bookings and information via mail: