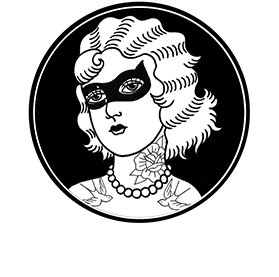 Tattoo
For each customer, a consent declaration is required, which can only be completed personally in the studio. The minimum age for tattoos is 18 years!
DON'T FORGET YOUR ID!
Our prices are based on detail, color and size of the original and vary from motive to motive. For more detailed information or a costs estimate, please do not hesitate to contact us personally!
Down payments will only be charged with an actual tattoo-appointment and will not be refunded! The down payment consists of the workload, e.g. advice, answering e-mails, sketches, and of course, the appointment itself. In the case of cancellation or non-compliance with the date, as well as in cases of illness, the deposit will not be refunded. For a new appointment we ask for a new deposit.
We ask for your understanding.
Appointment
Are you looking for a tattoo? Write us, call us, contact us via our social networks. We are looking forward to you!